For Airbnb hosts, It's no secret that cleanliness is the number 1 most important factor to getting a 5 star review. And high reviews obviously increase the Airbnb's bookings over time.  To analyze the impact, we (IntelliHost) pulled average revenue by star rating to figure out how much a good cleaner impacts your bottom line.  According to the data, a 4.9 average rating makes 8% more than a 4.8 and 4.7 average rating, 25% more than a 4.6 star rating, and 42% more than a 4.5 star rating.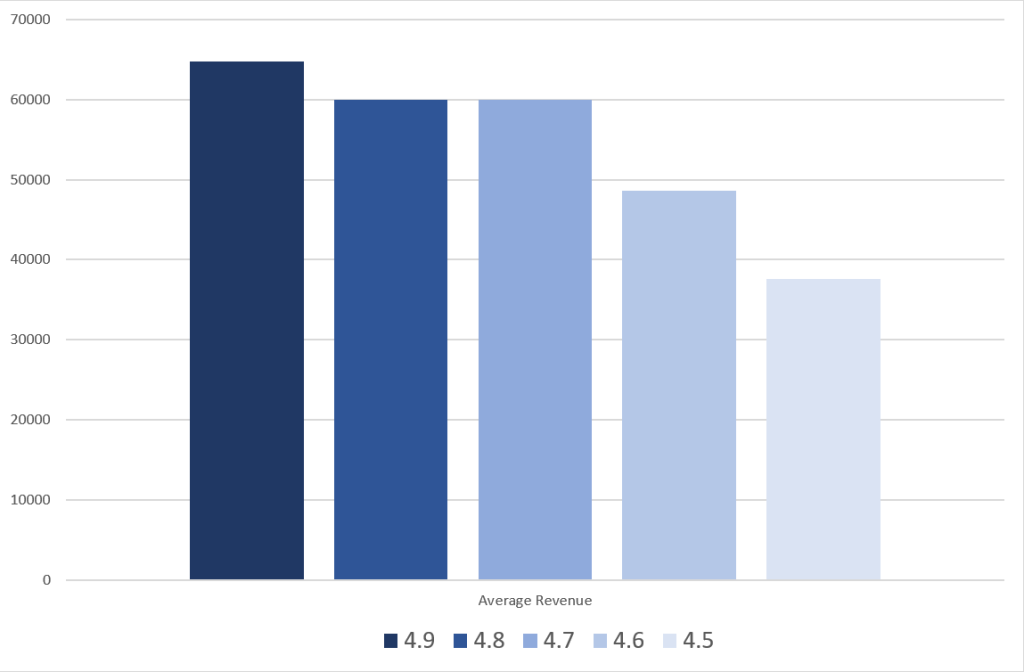 Choosing The Right Cleaning Company
When it comes to choosing the right cleaning company, look no further than one that uses top-of-the-line equipment and eco-friendly products to ensure that your Airbnb is always looking its best and meets all health & safety regulations. Additionally, you should look for cleaners who are well trained and experienced in hospitality so they understand what standards need to be met in order for your guests to have the best experience possible while staying at your Airbnb rental property. Finally, you should look for cleaners who are timely and reliable so that you can rest assured that they won't miss any appointments or leave any tasks unfinished when it comes time for check-in or check-out day!
Providing Clear Instructions
It's also important that communication between both parties remains open and friendly throughout the duration of service days so any concerns or issues can be addressed quickly without either party feeling like their needs aren't being met. Keeping communication channels open can also help foster an even better working relationship between both parties which can ultimately result in better services being provided which leads us back full circle—happy guests = 5 star reviews = increased revenue!
Maximize Your Profit
You need a great cleaning company if you want those 5-star reviews from happy customers – there's no denying that fact! With some careful consideration when selecting your team of cleaners as well as providing clear instructions and keeping communication open & friendly with them at all times, you'll be able to maximize their potential and get those outstanding reviews from delighted customers every single time! Happy guests mean higher revenue – something we know Airbnb owners everywhere strive for – so don't hesitate – increase your Airbnb bookings and start looking for the perfect cleaning team today!