Meet Benjamin from Lake Tahoe, California. Despite owning an incredibly beautiful property with competitive metrics in most areas, one roadblock was significantly hindering his booking rates.
However, with IntelliHost's detailed analysis and strategic suggestions, he conquered this issue and witnessed a fourfold surge in his bookings. Lets dive into his case study.
PSSSST! If you are more of a video person, you can watch Jeff's analysis (4.3 min) below.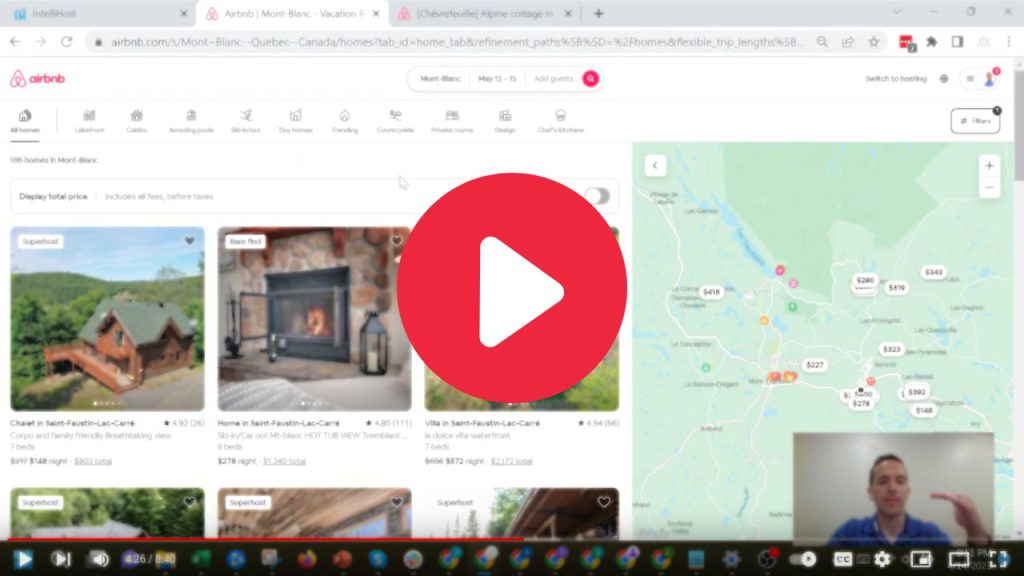 Benjamin's Struggle
Despite garnering high impressions and superior click rates than his competitors, Benjamin's conversion rate was a mere 0.07%, significantly below his competitors' 0.3%. This disparity suggested that although guests were drawn to his property, they were reluctant to finalize their bookings.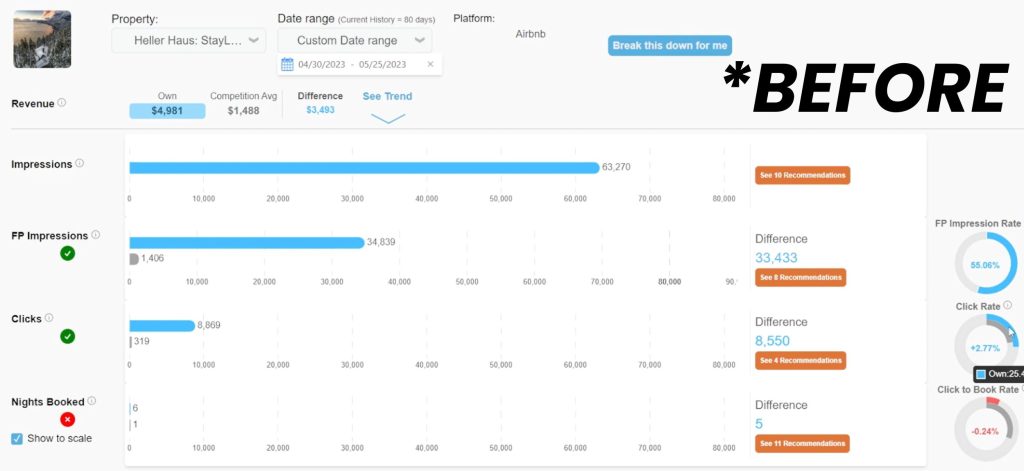 Our Discovery
Upon delving into the metrics and analyzing the customer behavior, IntelliHost identified an anomaly. Benjamin was charging an additional guest fee that significantly increased the price for larger groups.
We recommended Benjamin remove these additional guest fees, assuring that even a slight decrease in the click rate would be outweighed by a drastic increase in conversion rates.
Benjamin's Results
Post the change, Benjamin's property metrics experienced a complete turnaround. His first page impression rate rose from 55% to a whopping 68%, and the click rate doubled from 25% to 49%. The conversion rate saw a significant boost, tripling from 0.07% to 0.22%.
Ultimately, Benjamin's property became more appealing and accessible to potential guests, significantly increasing the number of bookings he received.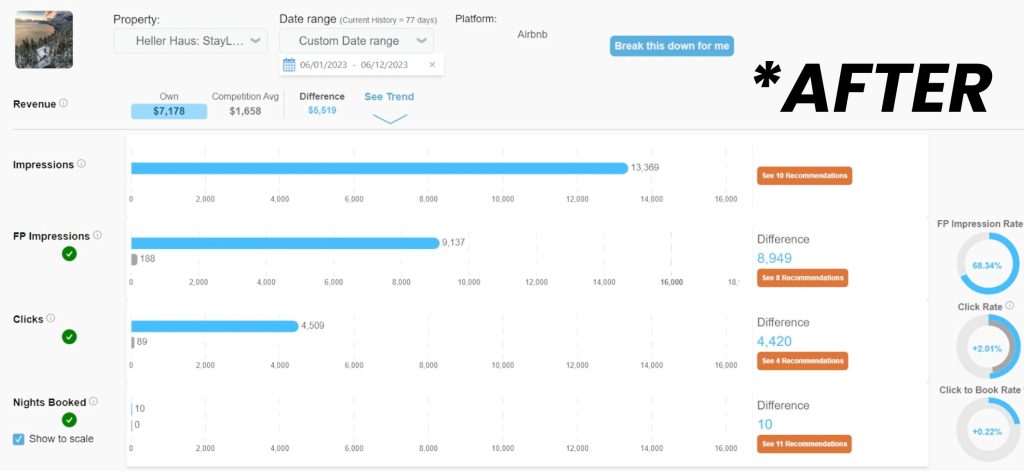 Want to optimize your Airbnb property like Benjamin? Start your free, 30-day trial with IntelliHost today and unlock your property's full potential!