If you're an Airbnb host looking to maximize your vacation rental income, you may be using software like AirDNA, Rabbu, or PriceLabs to analyze profitability, optimize pricing, and get industry insights. While these tools can be extremely helpful, IntelliHost is a unique and superior solution specifically for optimizing your Airbnb and increasing revenue. Here's why you should consider using IntelliHost for Airbnb optimization and profit maximization:
We use SOURCE data, not scrape data
We're showing you data that comes straight from Airbnb. Why does that matter? Besides being 100% accurate, we can tell you HOW MANY times you're appearing on the first page of Airbnb search, not just your rank.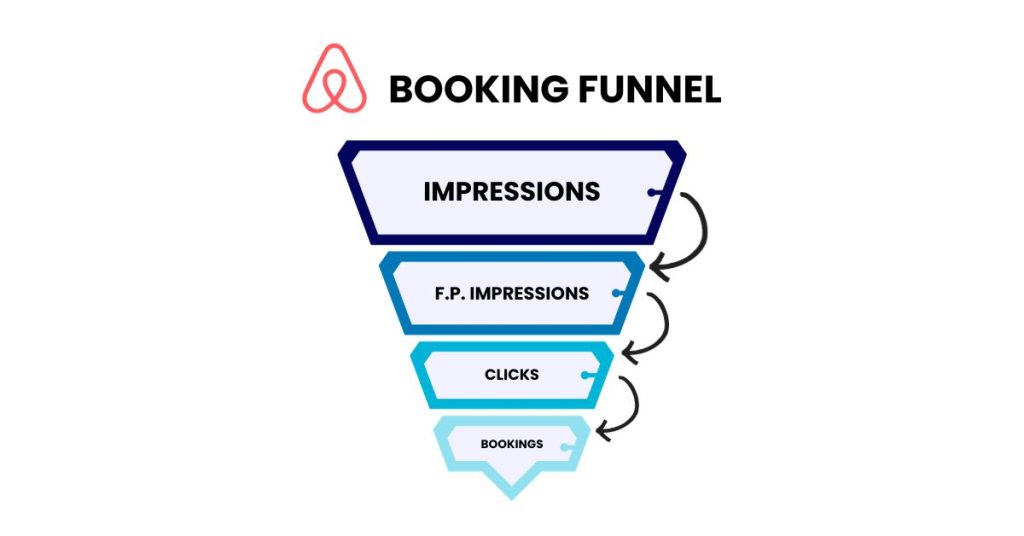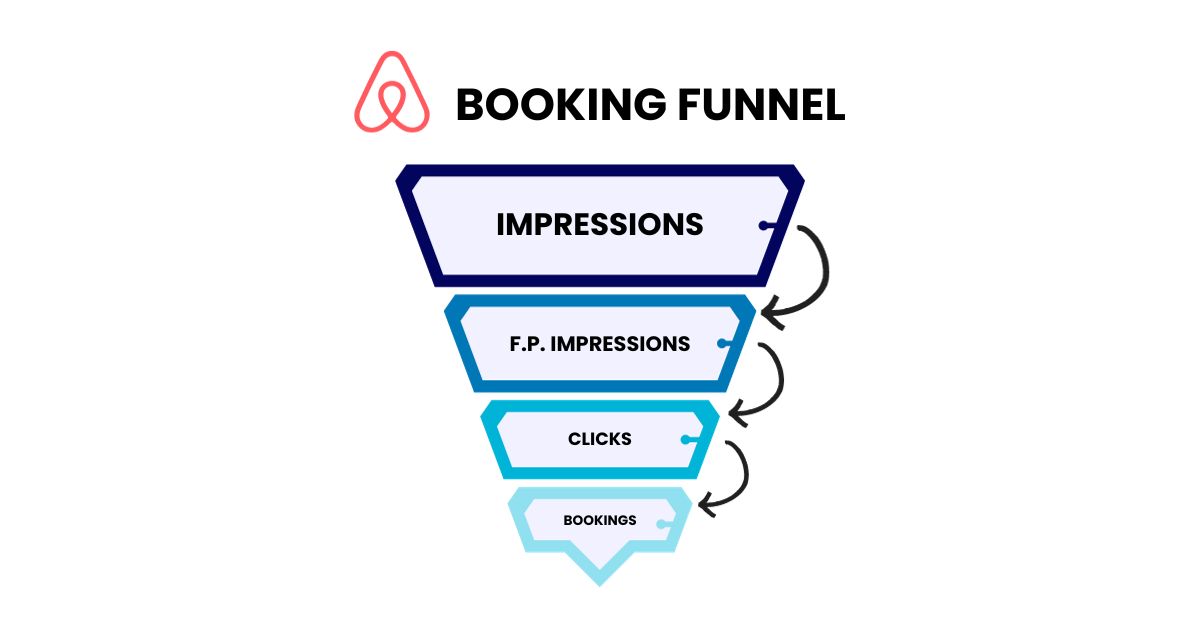 ---
We show you the whole search funnel, not just rank
Rank is only one of the four steps to getting a guest booking.  So even if you've got a great rank, that doesn't guarantee you are appearing in a lot of total searches or that you're converting those views into clicks, or even clicks into bookings.  IntelliHost shows you how many searches, first page results, clicks, and bookings you're getting on a daily basis.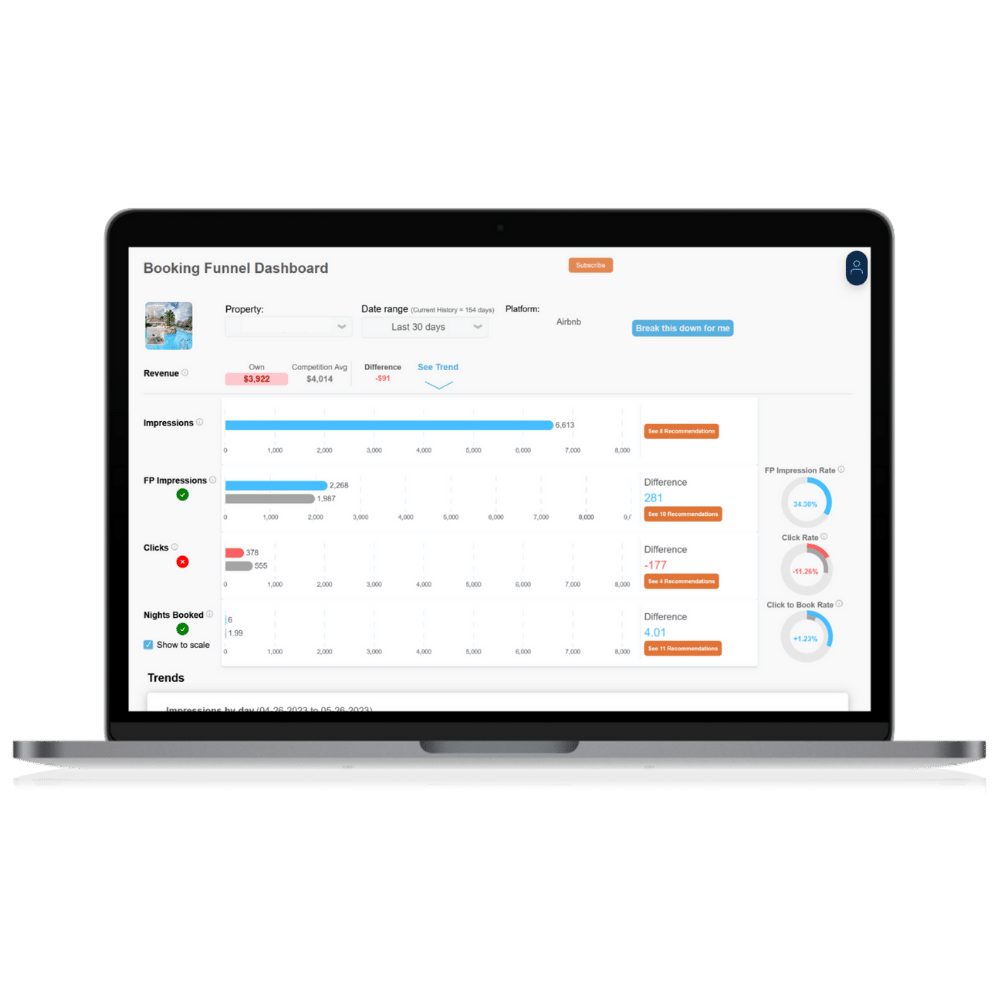 ---
Automated A/B Testing
We automatically identify when you've made a change to your listing and track the impact of that change over time. No more logging or manual entry

---
Data Driven Recommendations
Keywords don't help your search rank. Keywords work on google because people use words to find what they are looking for. You can't use words on Airbnb and we have yet to see quantifiable evidence that keywords help. Our algorithms are tracking what ACTUALLY works and what doesn't with a statistical degree of confidence. No more guessing.

---
Competitive Benchmarking
We'll show you how each of your search metrics compares to your competition so that you know which metric you're falling behind on, and which to improve.
Try Risk Free
Our 30-day free trial allows you to make sure that you love the software before subscribing.